Palm oil processing plant has two workshops: palm oil press and palm oil refining. Here we will introduce palm oil processing steps and flow chart, showing main palm oil processing machine photos.
Palm oil press process flow chart:

Main palm oil processing plant
(1) Sterilizing tank ---using high temperature steam to kill active enzyme and bacteria in order to avoid FFA increasing and improve quality of crude palm oil
(2) Threshing ---using separator to separate palm fruit and bunches
(3) Crushing ---crushing palm fruit before pressing
(4) Press--- using screw palm oil press machine to press palm fruit, finally to get crude palm oil and cake.
Palm oil refining workshop:
Palm oil refining process flow chart:
(1) Degumming ---- to remove gum and impurities from crude oil
(2) Deacidification---using alkali to neutralize acid inside crude oil
(3) Decoloration--- using clay to bleach crude oil
(4) Deodorization-- using deodorizing tower to remove odor from crude oil , then will get refined palm oil
(5) Fractionation-- separate refined palm oil into olein and stearin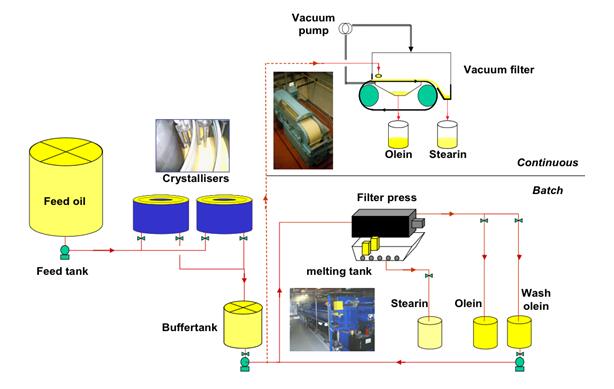 Inquiry:
http://services.doinggroup.com.cn/kf.php?mod=client&cid=doingmachinery&wid=22
Click here to give you the best price
Contact information:
Skype:  sophia.zang1
Phone:  +86-371-5677 1823
Whatsapp/Mobile:  +86-135 2662 7860
http://www.palmoilextractionmachine.com
http://www.doingoilmachine.com
Email: This email address is being protected from spambots. You need JavaScript enabled to view it.
Other related products: