For input capacity more than 20 tons per day , total palm oil production process includes three workshops: palm oil extraction machine, palm oil refining machine and palm oil fractionation machine. You can customize your palm oil production equipment according to your capacity.
FFB after sterilizing, threshing and digesting will be pre-pressed, and then we can get crude palm oil and the mixture of pressed cake with fiber.
Palm oil extraction process flow chart :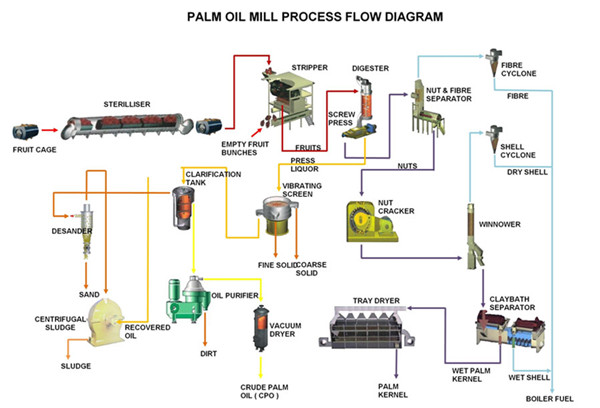 Palm oil refining has two ways : chemical refining and physical refining, here is talking about chemical refining, which means using alkali to neutrallize free fatty acid inside palm crude oil. 
Palm oil refining process flow chart :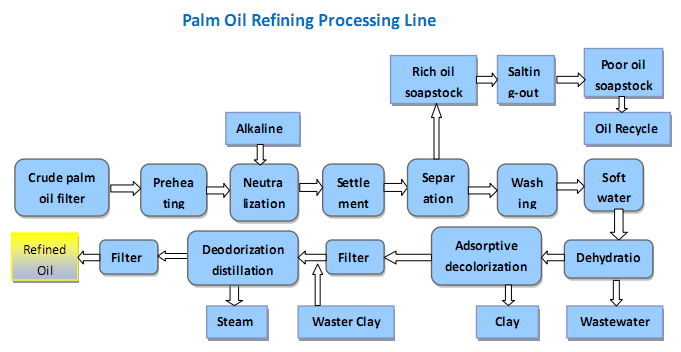 3.Palm oil fractionation process:
Palm oil Fractionation plant adopts different temperature to make stearin frozen and separated from olein.
Palm oil fractionation process flow chart :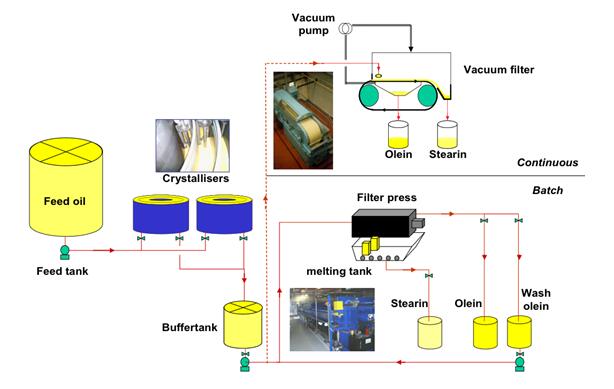 Inquiry:
http://services.doinggroup.com.cn/kf.php?mod=client&cid=doingmachinery&wid=22
Click here to give you the best price
Contact information:
Skype:  sophia.zang1
Phone:  +86-371-5677 1823
Whatsapp/Mobile:  +86-135 2662 7860
http://www.palmoilextractionmachine.com
http://www.doingoilmachine.com
Email: This email address is being protected from spambots. You need JavaScript enabled to view it.
Other related products: