Since the oil content of soybean is 16%-24%, which is not very high. It can only produce a little oil by pressing. So our company developed the soybean oil solvent extraction plant. By using the soybean oil extraction machine, the oil residue will be lower than 1%, and the meal is more suitable for animal feed. Our soybean oil extraction machine is energy-saving and environment-friendly.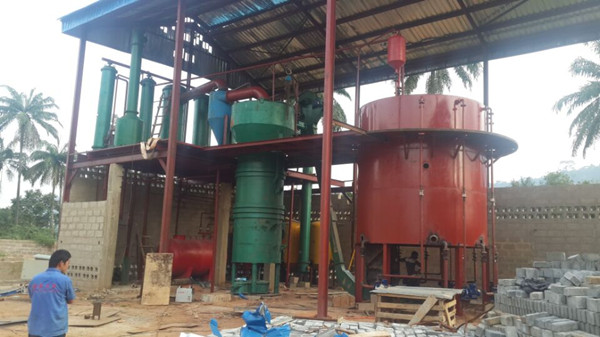 Soybean oil solvent extraction plant project is installing
Type: crude oil extraction from soybean
Raw material: soybean
Capacity: 50-5000T/D
Major equipment: extractor, D.T.D.C system, stripping tower, dryer, condenser, absorber
Application: multiple oilseeds applicable to extraction from soybean, cottonseed, rapeseed, camellia seed, sunflower seed, rice bran and corn germ etc.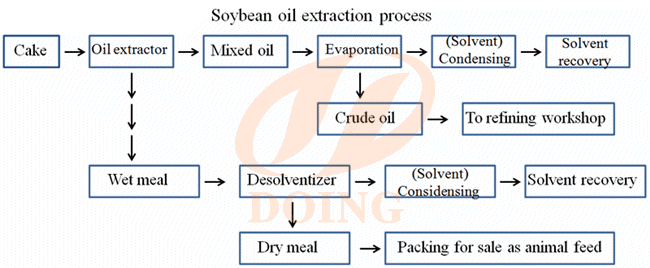 Soybean oil solvent extraction process
Soybean oil solvent extraction process machinery introduction:
Oil extraction Process scope:all kinds of oil seeds
Soybean oil extraction plant Production availability:big,medium,small scale
Oil extract ion plant Application:soybean,peanut,sesame,rapeseed,flaxseed etc oil seeds.
Henan Doing Mechanical Equipment Co.,Ltd is a professional manufacture on soybean oil solvent extraction pplant, the machines we manufactured has no pollution, less power consumption, stable running,longer life time, easy maintainance, better extraction effect etc advantages.
Contact: Ms Sophia
Skype: sophia.zang1
Whatsapp/cel: 0086 135 2662 7860
Tel: +86 371 5677 1823
Email: This email address is being protected from spambots. You need JavaScript enabled to view it.

Website: http://www.doinggroup.com

Other productions: soybean oil pressing machine