---
Intercooled Supercharger For The C5 Corvette
by Mell




This was a journey that lasted longer then the tour guide predicted. We bought the blower kit right when the manufacturer went bankrupt and had to endure the months of transition to Performance Technologies that bought the defunct company out.
The good part of that story is that we ended up with all the upgraded parts. At this point in time (12-24-00) we are waiting for the 8 rib pulleys and misc parts from Geoff. As soon as they arrive, I will re-activate this section and describe the kit in full and what the installation process was like. Until then!

Well...It will take a few days to figure this out!

This is not mine...but this it what it will look like.

The intake tube running crosways to the left front fender well.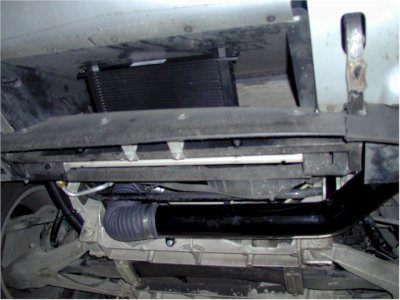 The intercooler radiator looking from front. No... this is not my car.
mell@tradezone.com
©2000