---
Miscellaneous Modifications
Here are some miscellaneous modifications I made to the vette. It took a lot of research to get the right combination and find the best prices. Just about everything, including the car was bought off the internet. When people ask me about the stock car itself, I usually tell them it is "just one of the parts".

Mallett 3:73 rear end.

Heavier duty radiator.

Granatelli Mass Airflow Sensor


Agostino Ported and Polished Throttle Body


TPIS Long Tube Headers

B&B PRT Exhaust System with "speedway tips".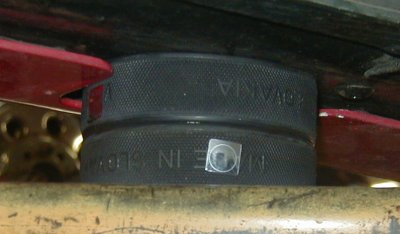 These lift pads work great! Click here to see how to make them.
mell@tradezone.com
©2000